Patricia Jackson Allen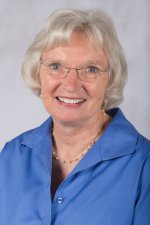 Biography:
Pat Jackson Allen joined the faculty of Yale School of Nursing in the spring of 2003 to teach in the Pediatric Nurse Practitioner specialty. She was the PNP Specialty Coordinator at Yale School of Nursing from 2004 until her retirement in June 2014. Prior to coming to Yale, she taught at the University of California, San Francisco and was director of the Advanced Practice Pediatric Nursing program there for over ten years. She obtained her bachelor's degree from the University of Connecticut, training at Yale-New Haven Hospital, where she worked on the adolescent unit upon graduation. She then obtained her master's degree in Maternal-Child Nursing from the University of California, San Francisco and fifteen years later, her certificate as a Pediatric Nurse Practitioner.
Her area of professional scholarship focuses on the primary care needs of children with chronic health conditions. She co-edits a major textbook, Primary Care of the Child with a Chronic Condition, and the fifth edition was published in 2010. Her research interest is in the role development and advanced practice functions of recent pediatric nurse practitioner graduates, tracking their expanding practice into specialty care, both inpatient and outpatient. She has practiced as a PNP for over thirty years and has a clinical interest in common respiratory and gastrointestinal conditions in children, environmental health, primary prevention through vaccination, and mental health screening in children, adolescents, and parents.
She has taught extensively on the PNP role and physical assessment of children in Britain, China, Japan, and the Philippines. She has led the Traditional Chinese Medicine course for selected YSN students at Hong Kong Polytechnic University, Hong Kong, for the past eight years.