Rosemarie Fisher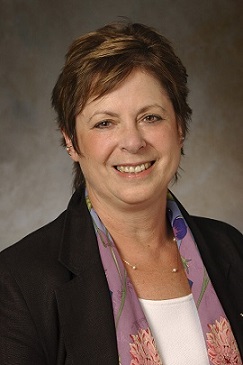 Biography:
Professor of Medicine (Digestive Diseases) and of Pediatrics; Associate Dean of Graduate Medical Education
Research Summary:
Research activities include various clinical projects, related to both gastrointestinal diseases and nutritional support. As Director of the Nutritional Support Team, there is a multitude of opportunities for the clinical investigation of patients undergoing nutritional support. The utilization and effectiveness of home parenteral nutrition in patients with malignant bowel obstruction is a major ongoing interest. Other interests include hepatobiliary abnormalities during parenteral nutrition, nutritional support of bone marrow transplant patients and patients with inflammatory bowel disease.
Specialized Terms: Gastrointestinal diseases; Nutritional support; Home parenteral nutrition
Selected Publications:
Fisher RL. Pipkin GA. Wood JR. Stress-related mucosal disease. Critical Care Clinics. 11(2):323-45, 1995.
Lewis JD. Fisher RL. Nutrition support in inflammatory bowel disease. [Review] Medical Clinics of North America. 78(6):1443-56, 1994.
Rubinstein MC. Fisher RL. New therapies for idiopathic ulcerative colitis. [Review] Gastroenterologist. 1(1):71-82, 1993.
August DA. Thorn D. Fisher RL. Welchek CM. Home parenteral nutrition for patients with malignant bowel obstruction. J. of Parenteral & Enteral Nutrition. 15(3):323-7, 1991.