Image: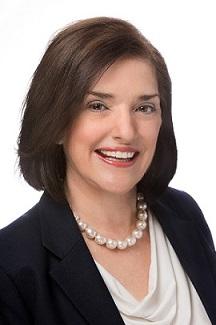 Event time:
Monday, November 5, 2018 - 4:00pm
Location:
Koerner Center Library
149 Elm Street, 2nd Fl
New Haven
,
CT
06520
Event description:
During her 32 years of faculty service (1984-2016) Dr. Crowley taught Pediatric and Family Nurse Practitioner masters students, advised a Doctorate in Nursing Practice student, chaired several committees at the School of Nursing and the University, and served as the PNP Specialty Coordinator.
Dr. Crowley was the first nurse researcher to address the issue of poor quality child care and the role of nurses to improve children's health and safety in these settings.  She co-founded one of the first special interest groups for the National Association of Pediatric Nurse Practitioners (NAPNAP). She represented NAPNAP at the White House Conference on Child Care, and presented on a panel addressing quality child care with First Lady Hilary Rodham Clinton. She is a Fellow of the American Academy of Nursing and the Child Health and Development Institute of CT, and the recipient of the American Academy of Pediatrics' Dr. Susan S. Aronson Early Education and Child Care Advocacy Award, American Academy of Nurse Practitioners' State Award for Excellence, the Nightingale Award VNA of South Central CT for Excellence in Nursing, and the CT Nurses' Association Presidents' Award and Virginia A. Henderson Award for Outstanding Contributions to Nursing Research.   She served on the American Academy of Pediatrics' Committee on Early Childhood, Adoption, and Dependent Care and is Chair of the Child Development Technical Panel for the USDHHS Maternal Child Health Bureau, Caring for Our Children: National Health and Safety Performance Standards: Guidelines for Out-of-Home Child Care Programs (3rd ed). She developed a model health consultation program for the Yale affiliated child care programs and continues to provide mentoring and support.
Dr. Crowley received her BSN from The Catholic University of America, MA in Parent-Child Nursing from New York University, PNP post graduate certificate and PhD from the School of Family Studies from the University of Connecticut. 
Event Type:
Intellectual Trajectories