Image: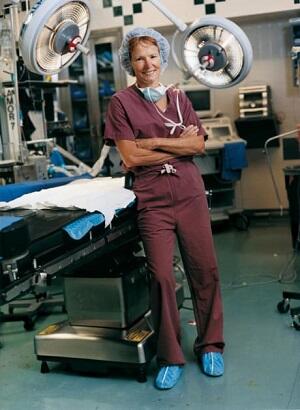 Event time:
Monday, October 4, 2021 - 4:00pm
Location:
Yale Henry Koerner Center
149 Elm Street
New Haven
,
CT
Event description:
Barbara Kinder, M.D., is recognized as a trailblazer in endocrine surgery and a champion for female surgeons at Yale. In her Yale class of 100 students, only eight students were women. During her residency in surgery, Dr. Kinder was one of the first two women to finish a general surgical residency here. Her mentors were men –luckily, men who thought that women were just as capable as men at performing surgery. She joined the Department of Surgery faculty in 1977, where men again championed her rise through the academic ranks. She was appointed as Chief of Surgical Service at the West Haven Department of Veterans Affairs Medical Center in 1989. At Yale, Dr. Kinder also helped develop the then-nascent field of endocrine surgery. From 1984 to 1990, she was the Chief of Endocrine Surgery, and from 1990 till her retirement in 2004 she was the William H. Car malt Professor of Surgery. In 1987, she won the Leah Lowenstein Award for medical student teaching. Dr. Kinder was a founding member of both the American Association of Endocrine Surgeons (where she served as president in 2001) and the International Association of Endocrine Surgery. For her efforts in mentoring other women in surgery, in 1996 Dr. Kinder received a Distinguished Member Award from the Association of Women Surgeons. As a member of the school's admissions committee, she sought out applicants who were concerned about social justice.
Event Type:
Intellectual Trajectories