Image: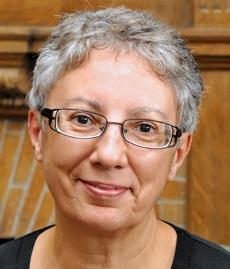 Event time:
Monday, May 7, 2018 - 4:00pm
Location:
Koerner Center Library
149 Elm Street
New Haven
,
CT
Event description:
Hazel V. Carby, Ph.D., Birmingham University, England, 1984, is the Charles C. and Dorothea S. Dilley Professor of African American Studies, Professor of American Studies, and Director of the Initiative on Race Gender and globalization.
Her books include Reconstructing Womanhood (OUP, 1987), Race Men (Harvard, 1998), and Cultures in Babylon (Verso, 1999). Recent publications include: the introduction to the "Race" section of CCCS Working Papers in Cultural Studies:Volume 2 (London: Routledge 2007); "US/UK Special Relationship: The Culture of Torture in Abu Ghraib and Lynching Photographs," NKA Journal of Contemporary African Art no. 20 (2007); "Postcolonial Translations," Ethnic and Racial Studies 30/2 December 2006; "Becoming a Modern Racialized Subject: 'detours through our pasts to produce ourselves anew,'" Cultural Studies 2008 and "Lost (and Found?) in Translation," Small Axe 2009. Her current book in progress is Child of Empire. Hazel Carby is a dual citizen of the U.K. and the U.S.A.
Professor Carby teaches courses on issues of race, gender and sexuality through the culture and literature of the Caribbean and its diaspora; through transnational and postcolonial literature and theory; through representations of the black female body; and through the genres of science fiction.
Event Type:
Intellectual Trajectories