Image: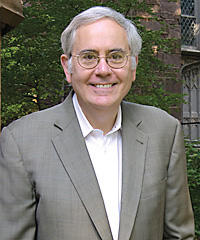 Event time:
Monday, March 4, 2019 - 4:00pm
Location:
Koerner Center Library
149 Elm Street, 2nd Fl
New Haven
,
CT
06520
Event description:
Joseph Roach has chaired the Department of Performing Arts at Washington University in St. Louis, the Interdisciplinary PhD in Theatre at Northwestern University, and the Department of Performance Studies at NYU. His most recent book is It (Michigan, 2007), a study of charismatic celebrity. His other books and articles include Cities of the Dead: Circum-Atlantic Performance (Columbia, 1996), which won the James Russell Lowell Prize from MLA and the Calloway Prize from NYU, The Player's Passion: Studies in the Science of Acting (Michigan, 1993), which won the Barnard Hewitt Award in Theatre History, and essays in Theatre Journal, Theatre Survey, The Drama Review, Theatre History Studies, Discourse, Theater, Text and Performance Quarterly, and others. He has served as Director of Graduate Studies in English and Chair of the Theater Studies Advisory Committee at Yale.
Event Type:
Intellectual Trajectories