Image: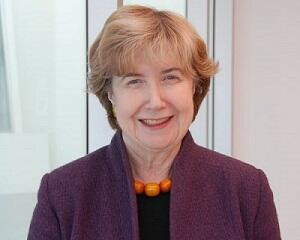 Event time:
Monday, April 5, 2021 - 4:00pm
Event description:
Dr. Lorraine Siggins is clinical professor emeritus of psychiatry at Yale School of Medicine and director emeritus of Mental Health and Counseling for students at Yale Health. She graduated from the University of Melbourne Medical School in Australia and came to Yale in the 1960s to do her residency in psychiatry at Yale Medical School. She also graduated from the Western New England Institute for Psychoanalysis to become a psychoanalyst.  
According to Dr. Paul Genecin, director of Yale Health, "In her early years at Yale, Lorraine treated countless students and her talent for clinical psychiatry quickly became obvious…. Even in the days preceding her appointment as chief of Yale's Mental Hygiene program, she had become a respected authority on young adult mental health with a national reputation." In I990, she was named clinical professor of psychiatry at Yale.
Under her supervision, the department's staff grew to over thirty clinicians. She also served as interim director of Yale Health for eighteen months in the 1990s.
Dr. Siggins has been the recipient of numerous awards for clinical excellence and has published on a wide range of topics including college mental health, mourning, and psychoanalysis and ritual. She served on visiting committees to other universities including Harvard, Princeton, and MIT, and has been invited to participate in reviews of the mental health programs of many colleges and universities. She has also served on the editorial boards of scholarly journals including the American Journal of Psychiatry and the Psychoanalytic Quarterly. 
Event Type:
Intellectual Trajectories