Image: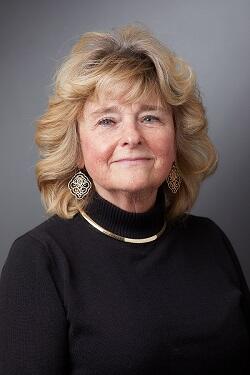 Event time:
Monday, March 7, 2022 - 4:00pm
Location:
Hybrid Event
149 Elm Street
New Haven
,
CT
06520
Event description:
Margaret Bia, M.D, is a professor emeritus of medicine (nephrology), having retired from Yale in 2018. During her forty years on the faculty, she has been recognized for her leadership in kidney transplantation; excellence in medical education; and advocacy for women's issues. A self-taught transplant specialist, she was the first director of transplant nephrology (1984–2001) and became the first woman invited to join the Nephrology Board of the American Board of Internal Medicine (1996–2002), also serving for eleven additional years on the organization's Self-Assessment Nephrology Committee. She was honored by the National Kidney Foundation with the "Pioneer in Transplant" award in 2004, and again in 2018 with a "Lifetime Achievement" award. She has authored over a hundred peer-reviewed publications and book chapters, mainly in nephrology and transplantation.
As a passionate teacher in nephrology, transplantation, and patient care, she has spent decades training medical students, residents, and nephrology fellows. Of the multiple leadership roles she has played in medical education, she is most proud of her service as director of the Clinical Skills Program (2001–2014), which began as a small course and ended as a multi-venue, multi-year program in which over 170 clinicians participated. She has received countless teaching awards at the medical school and has a named teaching award, "Dr. Peggy Bia Award for Outstanding Clinical Teaching" given by the third-year class for outstanding teaching by a resident. She chaired the planning committee celebrating the 100th anniversary of women at the medical school and continues to advocate for gender equity in her participation on the Committee for the Status for Women in Medicine (SWIM).  She also continues to volunteer as a medical student preceptor, caring for underserved patients in New Haven. 
The talk will be held at the Koerner Center for Koerner fellows who would like to attend in person and will be available via Zoom for community members who would like to watch remotely. If you would like to attend in-person or via Zoom, please respond to emeritus@yale.edu. 
---
Please note that the university requires faculty to obtain a COVID-19 vaccination or a university-approved exemption and to document their vaccinated status in the university's records in the COVID-19 Health and Safety Database. In addition, the university requires all faculty to have obtained a booster shot by January 31, 2022, or within seven days of eligibility if they are not eligible by January 31, 2022. If you are unvaccinated, you must maintain a six-foot distance from others at all times. For further information on Yale's safe campus practices, click here.
 
Event Type:
Intellectual Trajectories