Image: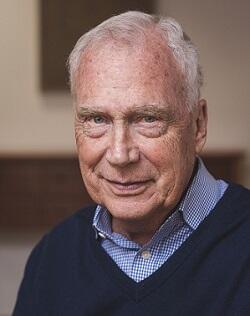 Event time:
Monday, November 2, 2020 - 4:00pm
Event description:
Peter Brooks is Sterling Professor of Comparative Literature Emeritus. He was the Founding Director of Yale's Whitney Humanities Center (1981-91), and served again as Director from 1996-2001. He also chaired the Departments of Comparative Literature and of French.  From 2003-2006, he was University Professor at the University of Virginia, and Director of the Program in Law and Humanities.  Following his retirement from Yale in 2009, he taught at Princeton University, where he directed a seminar on "The Ethics of Reading and the Cultures of Professionalism" at the University Center for Human Values. His teaching and publication have been mainly on the novel (largely French and English) and the theory of narrative; on psychoanalysis in relation to literature; and on law and the humanities. 
Brooks received his BA and PhD from Harvard University, and studied also at the University of London and the University of Paris.  He served as a visiting professor at Harvard, the University of Texas, Austin, the University of Copenhagen, the University of Bologna, and the Georgetown University Law Center. During the 2001-2002 academic year, he was Eastman Professor at Oxford University, and Fellow of Balliol College.
He was decorated Officier des Palmes Académiques in 1986; and in 1997 he received an honorary doctorate from the Ecole Normale Supérieure, Paris; and in 2001 an MA from Oxford.   He has been a member of the American Academy of Arts and Sciences since 1991, was elected to the American Philosophical Society in 2003, and as Corresponding Fellow of the British Academy in 2010.  He was given the William C. DeVane Prize for Scholarship and Teaching in 2012, the Andrew W. Mellon Foundation Distinguished Achievement Award in 2008.
Event Type:
Intellectual Trajectories