Image: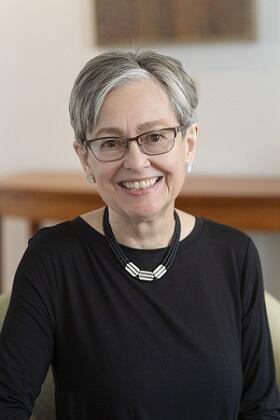 Event time:
Monday, December 5, 2022 - 4:00pm
Event description:
Individually wrapped refreshments will be available at 3:30 p.m. Those who wish to attend either in person or online should respond to emeritus@yale.edu by Friday, December 2. A mask is required to enter 149 Elm Street but is optional on the second floor of the Koerner Center. For further information regarding masking, click here, and for additional information regarding Safer Yale Practices, click here.
Rolena Adorno is the Sterling Professor Emerita of Spanish. She is the seventh recipient of the Modern Language Association's Award for Lifetime Scholarly Achievement. Presented every three years, its inaugural awardee was Yale's Maynard Mack, in 1996, and Adorno is the only recipient, to date, from the Spanish-language literatures. She has devoted herself to the study of the literary and intellectual history of Spanish America from the time of Columbus to nineteenth-century Latin American independence.
Adorno was awarded the MLA's Katherine Singer Kovacs Prize for her book The Polemics of Possession in Spanish American Narrative, published by Yale University Press in 2007. Her other books have won prizes from the American Historical Association, the Western Historical Association, and the New England Council of Latin American Studies.
Adorno graduated from the University of Iowa in 1964 and earned her Ph.D. at Cornell University in 1974. She has held tenured faculty positions at Syracuse University, the Ohio State University, the University of Michigan, Princeton University, and Yale. Coming from Princeton, Adorno joined the Yale faculty in 1996 and retired in 2021, after forty-five years of university teaching, the last twenty-five at Yale.
Very recently, on November 15, 2022, Adorno was awarded an honorary doctorate from the University of Rome, one of the oldest universities in Europe (founded in 1303), whose most recent Honoris Causa honoree was Dr. Anthony Fauci.
Event Type:
Intellectual Trajectories