About Us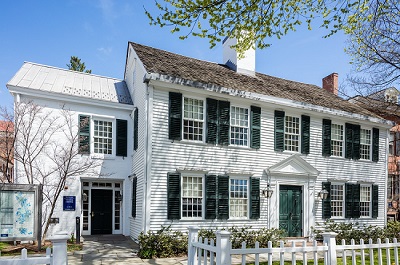 The Yale Henry Koerner Center opened in 2003 at 149 Elm Street in New Haven. Its programs are administered by a faculty director (Gary Haller, Henry Prentiss Becton Professor Emeritus of Engineering and Applied Science); an advisory board (appointed by Yale's president and composed of emeriti from disciplines across the university); and an executive director (Jenna-Claire Kemper). Bernard Lytton, professor emeritus of medicine, served as the faculty director from 2003 to 2013, and Patricia Dallai was the executive director from 2003 to 2015.
The house that the Koerner Center occupies, The John Pierpont House, was built in 1767 by John Pierpont, a grandson of the Reverend James Pierpont, one of the founders of Yale College. A member of the family occupied the Pierpont house until 1900, when it was bought by Anson Phelps Stokes, who lived there for twenty years while he was secretary of the university. He deeded the house to Yale University when he retired in 1920, and it became the Yale Faculty Club until 1977. The house then was used as the Undergraduate Admissions Office and subsequently as the Yale University Visitor Center.
The center was established through a generous gift to the University from Lisbet Rausing and Joseph Koerner '80 and is named in honor of Henry Koerner, an artist and Joseph Koerner's father. It occupies the second and third floors of the house, with the Visitor Center occupying the first floor. The facility has been beautifully restored to resemble its original appearance by the architects Gregg & Weiss of New Haven. 
All Yale faculty emeriti are welcome at the center, regardless of their degree of participation. Emeriti who elect to become associated with the center are known as Koerner Center Fellows.