Allan Dean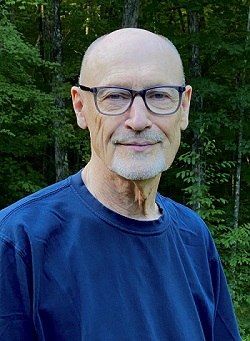 Biography:
Allan Dean, retired from the School of Music in 2019 after 30 years as Professor Adjunct in the Practice of Trumpet.
Chamber Music has been an integral part of his career. In the early music field he was a founding member of Calliope: A Renaissance Band and the New York Cornet and Sacbut Ensemble. He was a founding member of Summit Brass, one of America's leading large brass ensembles.  Dean was a member of the New York Brass Quintet for 18 years and free lanced in the New York City concert and recording field for over 20 years. Upon the retirement of the New York Brass Quintet in 1984, Dean joined the St. Louis Brass.  With three different quintets he has had continuous brass chamber music affiliations from 1964 to 2020.
Dean has performed and taught at numerous festivals and venues.  He has been on the faculty at the Yale Norfolk Chamber Music Festival in Norfolk, Connecticut for 35 years. He has been a frequent cornet soloist with Keith Brion's New Sousa Band. Dean has also appeared at the Speleto and Casals Festivals, the Banff Centre (Canada), the Orford Arts Centre (Canada), Musiki Blekinge (Sweden), the Curitiba Music Festival (Brazil) and the Morella Festival (Spain). He can be heard playing both modern trumpet and early brass on over 80 recordings on most major labels including RCA, Columbia, Nonesuch, Summit and others. On early instruments he has recorded with Calliope, The New York Cornets and Sacbuts, The Waverly Consort, The Ensemble for Early Music and The Smithsonian Chamber Players.
Before joining the Yale faculty in 1988, he served on the faculties of Indiana University, the Manhattan School of Music, the Hartt School, the Eastman School, and the Mendez Brass Institute.
Dean was given The Platinum Piston Award by the University of Georgia-Athens for outstanding contributions to the art of brass music.  Upon retirement from Yale he was presented the Gustave Jacob Stoeckel Award for making extraordinary contributions to the Yale School of Music.