John C. Tully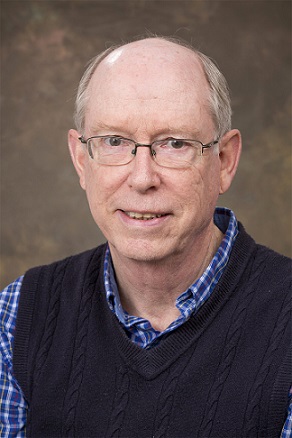 Biography:
Education:
B.S. Yale University, 1964
Ph.D. University of Chicago, 1968
National Science Foundation Postdoctoral Fellow, University of Colorado and Yale University, 1968-70
Member of Technical Staff, Bell Laboratories, 1970-96 (Head, Materials Chemistry Research Department, 1985-96)
Honors:
Fellow, American Physical Society, 1978
AT&T Bell Laboratories Distinguished Technical Staff Award, 1982
AT&T Bell Laboratories Affirmative Action Award, 1992
Fellow, American Association for the Advancement of Science 1992
American Chemical Society Peter Debye Award in Physical Chemistry, 1995
Fellow, American Academy of Arts and Sciences, 1997
Member, U. S. National Academy of Sciences, 1997 
Member, Connecticut Academy of Science and Engineering, 1998
American Chemical Society Madison Marshall Award, 1999
Member, International Academy of Quantum Molecular Sciences, 2000
Special Issue of the Journal of Physical Chemistry: "John C. Tully Festschrift," 2002
American Chemical Society Award in Theoretical Chemistry, 2004
John Simon Guggenheim Memorial Foundation Fellow, 2005
Maurice Shock Visiting Fellow, University College, Oxford University, 2005
American Chemical Society Ira Remsen Award, 2008
Recent Publications:
J. C. Tully. Chemical dynamics at metal surfaces. Annu. Revs. Phys. Chem.2000, 51, 153.
J. C. Tully. Mode-selective control of surface reactions. Science 2006, 312, 1004.
J. R. Schmidt & J. C. Tully. Path-integral simulations beyond the adiabatic approximation. J. Chem. Phys. 2007, 127, 094103.
J. R. Schmidt, P. V. Parandekar, & J. C. Tully. Mixed quantum-classical equilibrium: Surface hopping. J. Chem. Phys. 2008, 129, 044104.
J.R. Schmidt, N. Shenvi, & J.C. Tully. Controlling spin contamination using constrained density functional theory. J. Chem. Phys. 2008, 129, 114110.