Nancy Redeker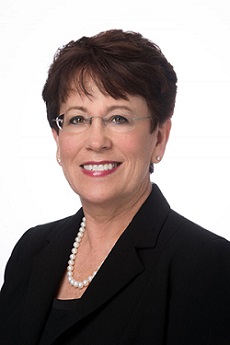 Biography:
Nancy Redeker's sustained program of research, conducted over more than thirty years, addresses the role of sleep and sleep disorders among adults and children with acute and chronic conditions and the effects of behavioral sleep promotion interventions for clinical and community populations. Her research, funded by the NIH and other sources, includes studies of insomnia treatment in adults with chronic heart failure, treatment of sleep disordered breathing in people with stroke, the contributions of sleep to relapse and retention in treatment for people with opioid use disorder, and studies of sleep among women and young children who live with socioeconomic adversity.
Prior to joining UConn, Dr. Redeker was the Beatrice Renfield Term Professor of Nursing, Professor of Internal Medicine, and Director of the Yale School of Nursing Center for Biobehavioral Health Research. She served as PI/Director of the NIH-funded Yale Center for Sleep Disturbance in Acute and Chronic Conditions and as the Associate Dean for Scholarly Affairs at Yale School of Nursing.
Dr. Redeker is a member of the Board of Directors of the American Academy of Nursing and the immediate past Chair of the Council for Advancement of Nursing Science. She also served a term on the NIH/NINR National Advisory Council for Nursing Research. She is the Editor-in-Chief of Heart & Lung, the Journal of Cardiopulmonary Health and serves on the editorial boards of the Journal of Behavioral Sleep Medicine and Sleep Medicine Reviews.