Patricia Ryan-Krause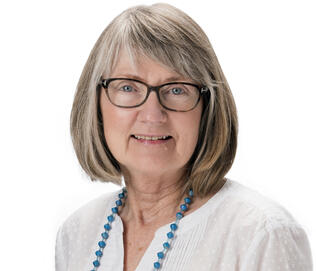 Biography:
Patricia Ryan-Krause is a 1981 graduate of Yale School of Nursing's (YSN) pediatric nurse practitioner specialty. Since that time Pat has participated in a wide variety of health care endeavors ranging from providing primary care for five years to children in rural counties in Appalachia to 30 years as a clinician/educator at YSN, teaching many courses, precepting students in domestic and international settings and increasing involvement with global populations.
Pat practiced simultaneously for 24 years at Children's Medical Group where she was the primary care provider for a large caseload of diverse patients. Her most recent clinical practice was at the New Haven Primary Care Consortium (NHPCC) where she also cared for a wide range of patients and families and precepted YSN nurse practitioner students.
Pat served as the nurse practitioner at the Pediatric Refugee Clinic for the last five years which she felt was a privilege and opportunity to assist families in the challenging process of resettlement.
Since 2007, Pat has been very involved with global health activities at YSN and has collaborated with the School of Public Health and the School of Medicine on various courses and projects. She was the Interim Director of the Center for International Nursing Scholarship and Education, and subsequently became the Clinical Coordinator in the Office of Global Affairs and Planetary Health.  She has traveled with master's and doctoral students to both Nicaragua and Dominican Republic where she has collaborated with local Schools of Nursing, hospitals, and community health programs to help establish sustainable capacity-building activities for rural communities. She launched the global health concentration at YSN to provide students with opportunities to gain knowledge and experience with global populations living in the US and abroad. She has presented this work internationally.
Pat currently participates in the Yale Institute for Global Health where she serves on a team working to develop a global ethics curriculum for students in Yale's health professions schools. Her scholarly interests include child development and learning issues, refugee health, and global ethics. She has received numerous awards for her teaching, clinical practice, community service, and global health activities.
Pat received her BA in English from Stonehill College, her MS in Special Education from Syracuse University, and her RN and MSN from Yale School of Nursing.