Paul Bracken
Department:
Management and Political Science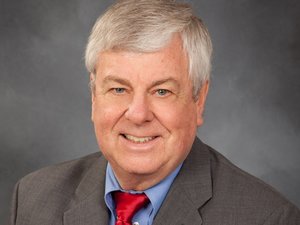 Biography:
Paul Bracken is a professor emeritus of management at Yale University.  Professor Bracken is a respected thought leader in global competition and the strategic application of technology in business and defense. His research and teaching focus on solutions for senior management as it deals with a changing strategic environment and conditions of intense uncertainty. He is a leading teacher in executive education and has run many programs for companies in finance, technology, retail, and health care. He is also a frequent teacher at One Day University on topics such as Problem Framing in Business, the Future of the Corporation, Big Business and Democracy, and the Second Nuclear Age.
Professor Bracken is a member of the Council on Foreign Relations and is included in Princeton Review's book on The Best 300 Professors in the United States.  He consults with several private equity firms, sovereign wealth funds, insurance companies, banks, and technology companies, and to the RAND Corporation.  He has been a visiting scholar at the CIA and Beijing University.
Professor Bracken often uses role playing war games for organizations facing complex new environments. He has designed and run games for the US Government on strategic nuclear war, with personal play by the Secretary of Defense and the Chairman of the Joint Chiefs of Staff (Proud Prophet); and for the White House on a terrorist strike on Wall Street, played in the World Trade Center. He has recently run business war games for corporations on US financial services strategies in the new regulatory environment, technology integration games for Wall Street, the future of European financial services, and managing legal and reputational risks of the foreign corrupt practices act for African investment. He is the author of six books on global business, warning and risk, national security and world order and has written for the New York Times, Wall Street Journal, Financial Times, Newsweek, and Foreign Affairs.