Peter Moore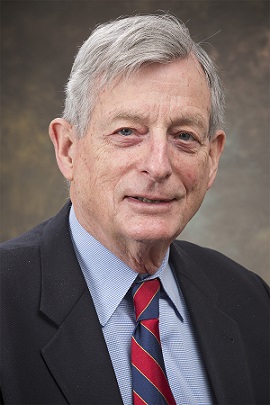 Biography:
Sterling Professor Emeritus of Chemistry
Education:
B.S. Yale University, 1961
Ph.D. Harvard University, 1966
Postdoctoral Fellow, Institut de Biologie Moleculaire, University of Geneva (Switzerland), 1966-67
Medical Research Council Laboratory of Molecular Biology, Cambridge (UK), 1967-69
Honors:
NIH Merit Award, 1986-95
Fellow of AAAS, 1992
National Academy of Sciences, 1997
Rosenstiel Award, 2001
AAAS Newcomb Cleveland Prize, 2002
American Academy of Arts and Sciences, 2003
Biophysical Society, Presdient-Elect, 2009
Recent Publications:
Moore, P. B., and Steitz, T. A. (2011) The Roles of RNA in the Synthesis of Proteins, In RNA Worlds (Atkins, J. F., Gesteland, R. F., and Cech, T. R., Eds.), pp 123-139, Cold Spring Harbor Laboratory Press, Cold Spring Harbor, NY.
Moore, P. B. (2011) How small is small?: a biophysical chemist's thoughts about the lower limits of cell size, In The Minimal Cell: The Biophysics of Cell Compartment and Origin of Cell Functionality (Luisi, P. L., and Stano, P., Eds.), pp 65-71, Springer, Dordrecht.
Moore, P. B. (2012) Visualizing the Invisible.  Imaging Techniques for the Structural Biologist, Oxford University Press, New York.
Moore, P. B. (2012) How should we think about the ribosome?, Annu. Rev. Biophys. 41, 1-19.
Moore, P. B. (2012) Neutrons, magnets and photons: a career in structural biology, J. Biol. Chem. 287, 805-818.
Moore, P. B. (2012) A short, informal history of the biological sciences at Yale University, Yale J. Biol. Med. 85, 551-558.
Moore, P. B. (2014) The effects of thermal disorder on the solution scattering profiles of macromolecules, Biophys. J. 106, 1489-1496.