Robin Whittemore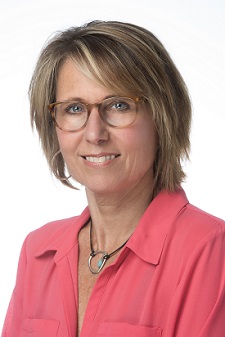 Biography:
Robin Whittemore, Ph.D., APRN, FAAN, is a professor at Yale School of Nursing and the co-director of the National Clinician Scholars Program at Yale. Her research focuses on lifestyle change to prevent and treat type 2 diabetes as well as the psychosocial adjustment to chronic illness. Dr. Whittemore's research has been funded by NIH and the Robert Wood Johnson Foundation.
Dr. Whittemore has published over 140 peer-reviewed articles and book chapters and has presented at hundreds of scientific conferences and invited talks. She has received the Marlene Kramer Outstanding Alumni Award for Research in Nursing from the University of Connecticut in 2014, the Recruitment Program of High-end Foreign Experts Award from The State Administration of Experts Affairs in China in 2017, and the Dorothy Sexton Mentorship Award from the Delta Mu Chapter of Sigma Theta Tau International (STTI) in 2018.
Dr. Whittemore's research initially focused on adults with type 2 diabetes, specifically in translating theory-based interventions with established efficacy into a new setting, such as modifying the Diabetes Prevention Program for delivery by nurse practitioners in primary care and by visiting nurses and community health workers (CHWs) in subsidized housing. She has modified behavioral interventions for adults and adolescents to a technology platform. She has translated an in-person coping skills training program and an obesity prevention program for youth to the internet and has used text messaging to provide a positive psychology intervention for adolescents with type 1 diabetes. In her most recent work, she developed an internet program for parents of adolescents with type 1 diabetes and modified a group-based program for adults of low socioeconomic status with T2D in Mexico that includes a theory-based mHealth component.